Technical Writing Services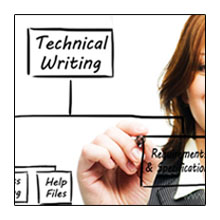 An effective training program is only as good as its written materials and documentation, since employees will use it for reference long after the seminar, workshop or corporate university is over. Peak Performance Solutions offers technical writing services to complement existing curriculums or to incorporate new documents into a cohesive package. Whether you need a new employee manual, a PowerPoint presentation or workshop handouts, we can provide essential materials that are easy to understand and use. Our team of expert technical writers have experience writing for various industries and fields ranging from medical, to legal, professional, and beyond.
Contact us by email with details on what you need so we can find the right person for the job.
There are no products listed under this category.